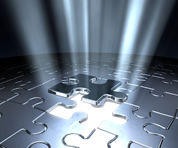 Careers
Agencies and Recruiting Staff
While SoloPower is happy to be made aware of companies who wish to assist us in sourcing labor, should we receive any candidate resumes from sourcing companies that do not have a signed contract with us , we reserve our right to contact, and potentially make an offer of employment to, any candidate that presents, or is presented to us.

We also source our own candidates, and do not wish to have our access to the market limited by companies sending SoloPower unsolicited resumes.

We are also happy to review Terms & Conditions with any company wishing to do business with us, in this area, and to become a Qualified Vendor, where we believe they can support our business needs.

Any Agency or Company, who wishes to discuss becoming a Qualified Vendor, should contact Human Resources at hr@solopower.com.
Open Positions
Please email your resume and cover letter with the position you are applying for in the subject to: hr@SoloPower.com